Royal sea resort Hua Hin
For many people Hua Hin is the most beautiful holiday destination in Thailand. Thailand's royal family is one of the most famous guests of Hua Hin. Already in the 1920's King Rama VII had realized that Hua Hin is the perfect place to get away from Bangkok's hectic goings. Since then the former even-tempered fishing village is a favourite place to go for Thailand's nobleness and upper class. Even foreign tourists are discovering more and more how well you can relax here.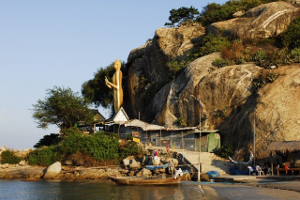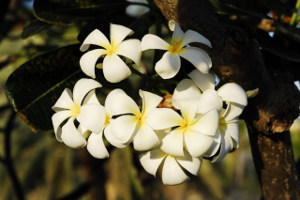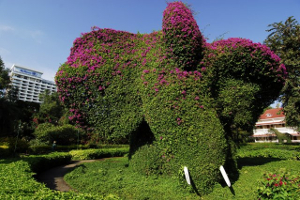 Hua Hin is located southeast of Bangkok. By car Bangkok can be reached in about 2,5 hours. Today Hua Hin is a felicitous combination of a modern vacation spot and the fascination of a calm and graceful picturesque fishing village. Some international hotels and luxury condominium resorts are situated along the coastline (5,5 km) with its long and sandy beach, which is said to be one of the most beautiful beaches in Thailand. At the city you can visit the historic rail station (which was built in 1920) as well as the old royal palace. The alleys around the harbour lure with their great variety of great seafood restaurants and restaurants with Thai delicacies as well as international cuisine.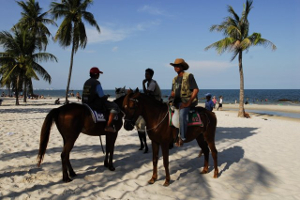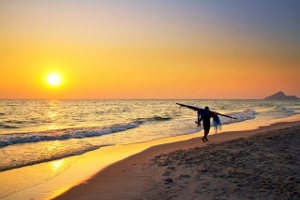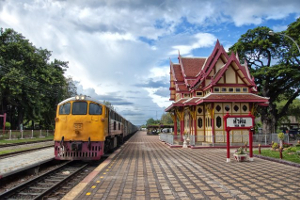 Take a walk around the quaint night market and grab the chance to purchase some handcraft souvenirs, T-Shirts, CD's, DVD's and so on. Taste the delicious Thai food-specialties at one of the numerous cookshops or try the tasty local exotic fruits at one of the food stands. In summer 2006 a new large shopping mall opened in Hua Hin. The new Hua Hin Market Village has just about everything you would expect from a large mall and includes various restaurants, cafes, supermarkets, fashion boutiques offering many international brands, banks, market stands, bowling alleys, movie theatres, and a lot of other things.
Throughout the year events and festivities take place, e.g. the Chinese New Year's Festival "Songkhran", the Thai Festival of Lights "Loy Krathong", the Hua Hin Jazz Festival, a variety of golf festivals and events, and the world-famous "Kings Cup Elephant Polo Tournament". Whoever is looking for non-stop entertainment and an excessive nightlife, is certainly wrong at this place. Hua Hin is surrounded by six golf courses of international top-class, among them the oldest golf course in Thailand and the Royal Hua Hin Golf Club, which was opened in 1924 and due to the club's central position, the city centre is just within walking distance. Information regarding reservations of all golf-packages, transfers to the golf courses and further details about all courses can be found under the rubric "Activities".